We are a small, determined team that's been working to create Pineapple Consignment. Now, energy is building. We've got more support than ever. Thank you for being a part of the journey.
This Pineapple dream started in early 2018. I was selling an ottoman on Facebook, and six or seven people said they wanted it. "Awesome!" I thought. I scheduled a time to meet the lady who had responded first. Later, I packed up all three kids and drove to the rendezvous point. The lady stood me up. In fact, I got stood up FOUR TIMES IN A ROW, and I vowed, "NEVER AGAIN." So here we are!
I happen to be one of those crazy people who loves consignment sales, and over the years I've saved a ton of money by up-cycling my clothes, as well as my kids'. Ever since I had my first baby and quit my day job, I have been needing a creative outlet. Hospitality is really important to me, and I'm passionate about bringing women together.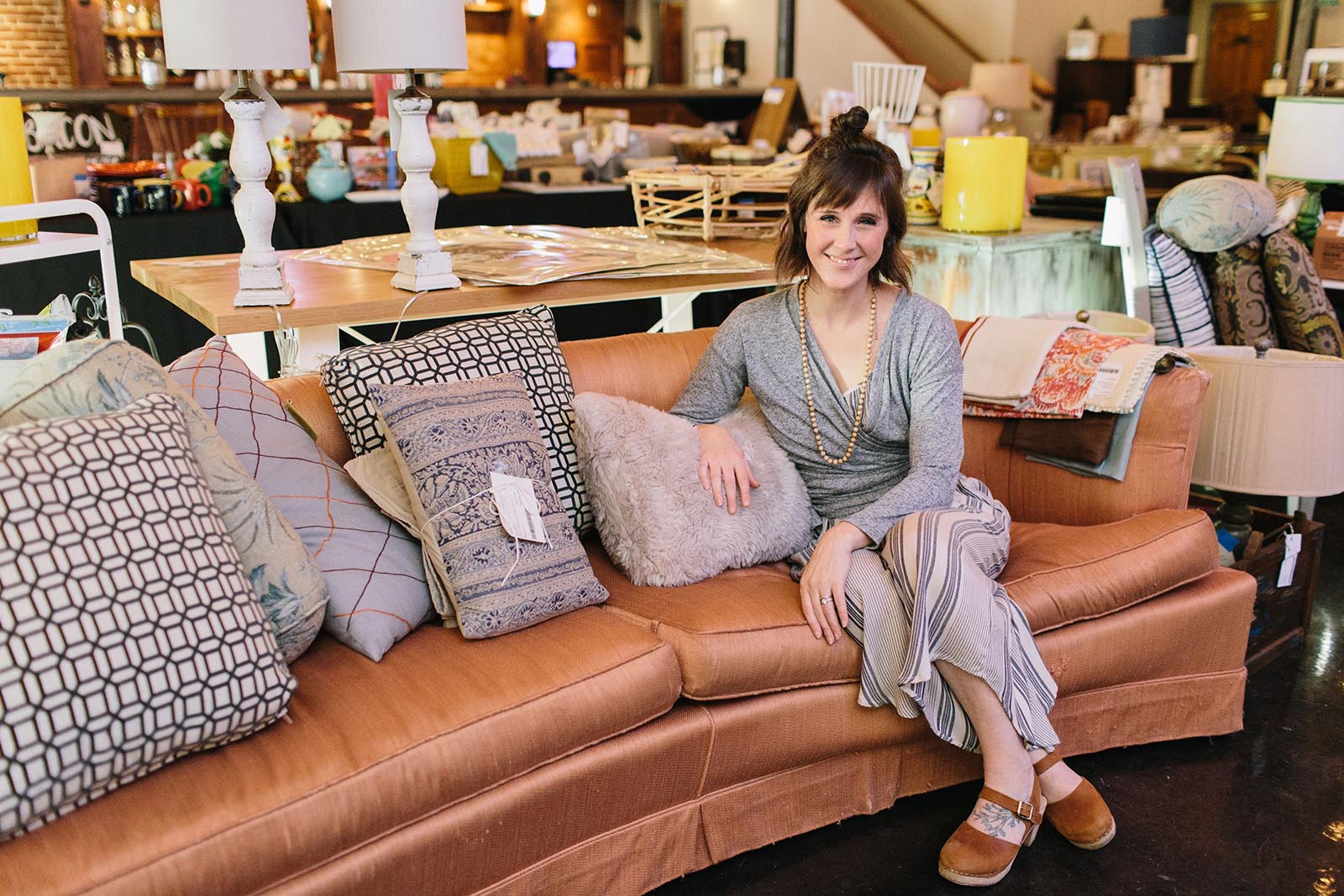 Frequently Asked Questions
When/Where is this event?
Sip & Shop
5-8pm
Shop the sale before we open to the public!
Parking
There is plenty of free parking close to the venue. Check the bottom of this page for a nifty diagram.
Will shopping bags be provided?
We recommend that you bring your own. Laundry baskets and rolling carts are allowed (within reason).
Are children allowed at the sale?
Yes, but please keep them close. They break it, you buy it! (Excluding the Pre-Sale, children are not allowed unless they can be worn)
What if I buy something large and can't take it home right away?
After you purchase an item, we can hold it until the end of the sale.
You must present a photo ID to claim your items. If you don't pick your item(s) up during the designated time, we will donate them. And sorry, NO REFUNDS.
What kind of payment do you accept?
Cash or credit card. No checks. (Sorry it's 2019.)